Implementation and Technical Testing of a Robot for Future Use Inpatient Care (Covid-19)
Edgar Mario Rico Mesa

Servicio Nacional de Aprendizaje (SENA)

Juan Guillermo Barrientos Gómez

Clínica Universitaria Bolivariana

Sebastian Correa Zapata

Servicio Nacional de Aprendizaje (SENA)

Victor Alejandro Acevedo Urrego

Clínica Universitaria Bolivariana

Paula Andrea Palacios Correa

Servicio Nacional de Aprendizaje (SENA)

Verónica Andrea Alvarez Tobón

Clínica Universitaria Bolivariana

Juan Camilo Londoño Lopera

Servicio Nacional de Aprendizaje (SENA)

Yudy Alexandra Aguilar Perez

Clínica Universitaria Bolivariana

Yomin Stiven Jaramillo Munera

Servicio Nacional de Aprendizaje (SENA)

Ever Augusto Torres Silva

Clínica Universitaria Bolivariana

Carlos Alberto Vergara Crismatt

Servicio Nacional de Aprendizaje (SENA)

Briam Sneider Jimenez Franco

Clínica Universitaria Bolivariana

Laura Tobon Ospina

Servicio Nacional de Aprendizaje (SENA)

Juan Sebastian Parada

Clínica Universitaria Bolivariana

Jhon Edison Goez Mora

Servicio Nacional de Aprendizaje (SENA)

John Sneyder Tamayo Zapata

Servicio Nacional de Aprendizaje (SENA)

Juan David Arismendy Pulgarín

Servicio Nacional de Aprendizaje (SENA)
Keywords:
Robot, Telemedicine, Technical evaluation, SARS-COV-2, SWOT Matrix
Abstract
The present paper describes the process of conformation in a record time of a mobile robot that has the functions of telemedicine. The robot is designed for a health institution in the city of Medellín Colombia to accompany patients and professionals in the care of the crisis caused by infection with the SARS-COV-2 virus (COVID-19). During this process, a technical test was applied to the Robot, employing medical care drills. Also, the viability of the robot in the clinic environment has been studied, presenting the positive and negative aspects through a SWOT analysis matrix and its targeting through action strategies.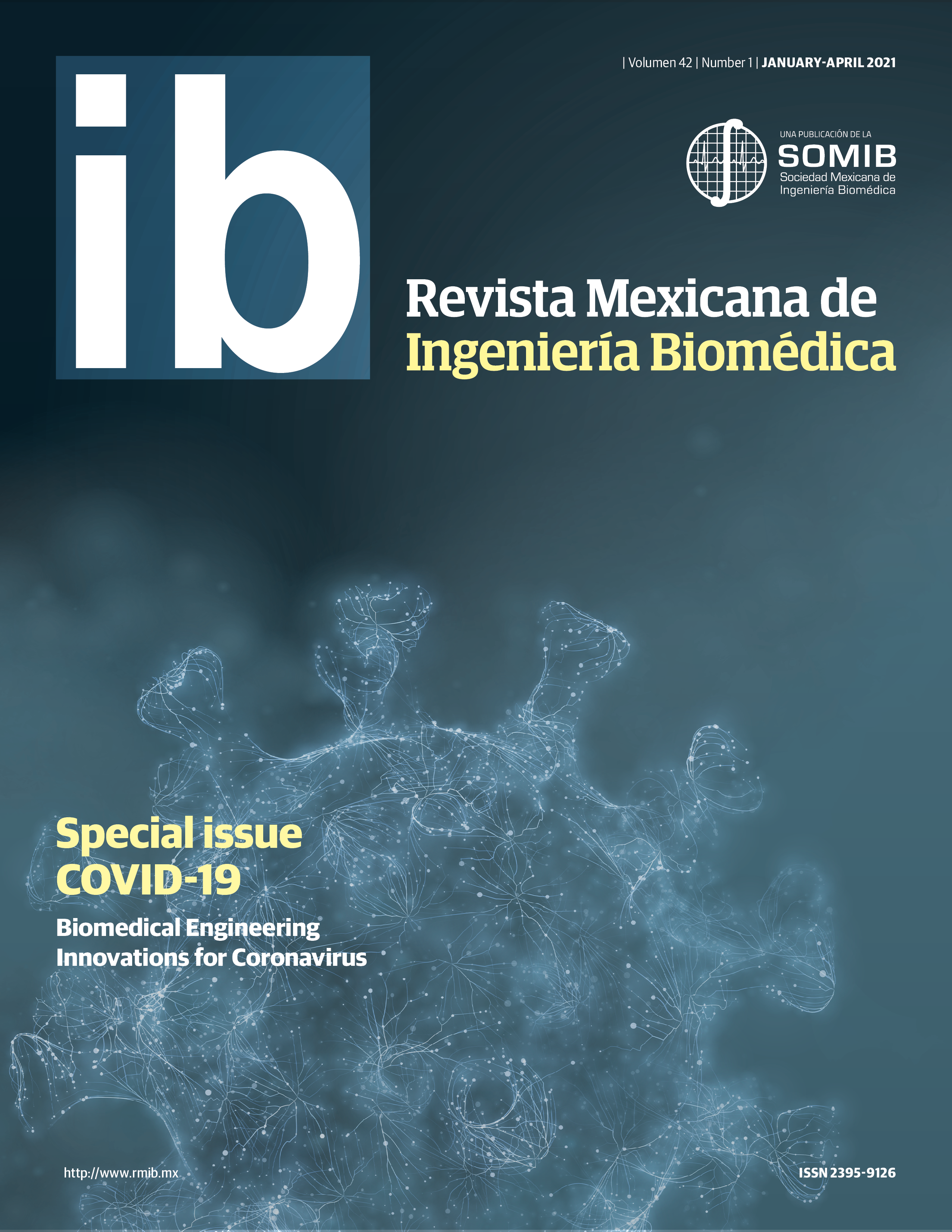 How to Cite
Rico Mesa, E. M., Barrientos Gómez, J. G., Correa Zapata, S., Acevedo Urrego, V. A., Palacios Correa, P. A., Alvarez Tobón, V. A., Londoño Lopera, J. C., Aguilar Perez, Y. A., Jaramillo Munera, Y. S., Torres Silva, E. A., Vergara Crismatt, C. A., Jimenez Franco, B. S., Tobon Ospina, L., Parada, J. S., Goez Mora, J. E., Tamayo Zapata, J. S., & Arismendy Pulgarín, J. D. (2021). Implementation and Technical Testing of a Robot for Future Use Inpatient Care (Covid-19). Mexican Journal of Biomedical Engineering, 42(1), 47-62. Retrieved from http://www.rmib.mx/index.php/rmib/article/view/1115
Copyright (c) 2021 Edgar Mario Rico Mesa, Juan Guillermo Barrientos Gómez, Sebastian Correa Zapata, Victor Alejandro Acevedo Urrego, Paula Andrea Palacios Correa, Verónica Andrea Alvarez Tobón, Juan Camilo Londoño Lopera, Yudy Alexandra Aguilar Perez, Yomin Stiven Jaramillo Munera, Ever Augusto Torres Silva, Carlos Alberto Vergara Crismatt, Briam Sneider Jimenez Franco, Laura Tobon Ospina, Juan Sebastian Parada, Jhon Edison Goez Mora, John Sneyder Tamayo Zapata, Juan David Arismendy Pulgarín
This work is licensed under a Creative Commons Attribution 4.0 International License.
Upon acceptance of an article in the RMIB, corresponding authors will be asked to fulfill and sign the copyright and the journal publishing agreement, which will allow the RMIB authorization to publish this document in any media without limitations and without any cost. Authors may reuse parts of the paper in other documents and reproduce part or all of it for their personal use as long as a bibliographic reference is made to the RMIB and a copy of the reference is sent. However written permission of the Publisher is required for resale or distribution outside the corresponding author institution and for all other derivative works, including compilations and translations.