Breve Descripción de la Biología Sintética y la Importancia de su Relación con otras Disciplinas
Abstract
La biología sintética (SynBio) es una disciplina de reciente aparición que sirve para diseñar o re-diseñar sistemas biológicos y otorgarles cualidades mejoradas o nuevas cualidades. En la SynBio el diseño de nuevos sistemas biológicos requiere de herramientas moleculares muy precisas, tales como: a) la bioinformática, b) la secuenciación NGS (Next Generation Sequencing), el ensamble y/o síntesis de ADN c) y la edición de genomas a través de CRISPR-Cas9. En la SynBio encontramos además otras disciplinas con un perfil más hacia el ámbito social, las cuales tocan aspectos éticos, legales, filosóficos y económicos, considerándose así una multidisciplina. La SynBio está propiciando el desarrollo de nuevas tecnologías (emergentes) partiendo de una óptica ingenieril. En la SynBio, al ADN se le entiende de forma práctica y abstracta como una serie de partes que se pueden ensamblar en cierto orden para obtener los productos deseados una vez que se conoce la funcionalidad de cada parte. La SynBio ha dado pie a una nueva concepción de la economía a nivel mundial y por consecuencia se ha tomado muy seriamente el termino Bioeconomía como una nueva disciplina que transformará a las sociedades.
Downloads
Download data is not yet available.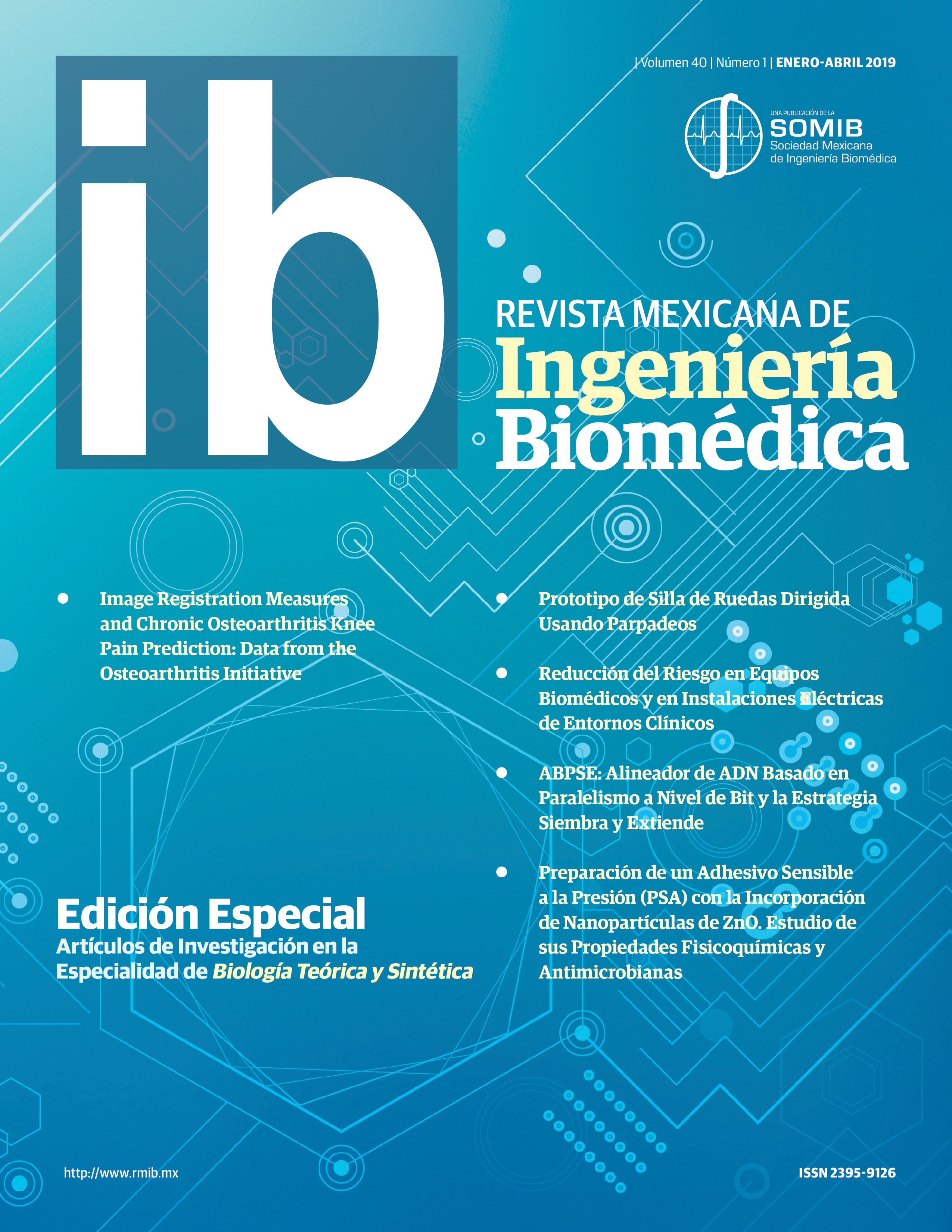 How to Cite
Muñoz-Miranda, L. A., Higuera-Ciapara, I., Gschaedler-Mathis, A. C., Rodríguez-Zapata, L. C., Pereira-Santana, A., & Figueroa Yáñez, L. J. (2018). Breve Descripción de la Biología Sintética y la Importancia de su Relación con otras Disciplinas. Mexican Journal of Biomedical Engineering, 40(1), 1-7. Retrieved from http://www.rmib.mx/index.php/rmib/article/view/908
Upon acceptance of an article in the RMIB, corresponding authors will be asked to fulfill and sign the copyright and the journal publishing agreement, which will allow the RMIB authorization to publish this document in any media without limitations and without any cost. Authors may reuse parts of the paper in other documents and reproduce part or all of it for their personal use as long as a bibliographic reference is made to the RMIB and a copy of the reference is sent. However written permission of the Publisher is required for resale or distribution outside the corresponding author institution and for all other derivative works, including compilations and translations.