Más Allá de La Filogenética: Evolución Darwiniana de La Actina
Marcelo A. Moret

Universidade do Estado da Bahia

http://orcid.org/0000-0003-0051-6309

Gilney Zebende

Universidade do Estado da Bahia

James C. Phillips

Rutgers University, The State University of New Jersey

Javier Quetzalcóatl Toledo Marín

Universidad Nacional Autónoma de México

Gerardo García Naumis

Universidad Nacional Autónoma de México
Abstract
La actina es una proteína que se polimeriza para formar citoesqueletos y cuya función es estabilizar y dirigir el movimiento de las paredes celulares. Es una de las proteínas más estables, habiendo evolucionado poco a partir de algas y levaduras, y muy poco desde los peces. Aquí analizamos la evolución de la actina usando las teorías modernas de las interacciones de conformación proteína-agua, y cómo estas han evolucionado para optimizar las funciones de la proteína. Llegamos a la conclusión de que el fracaso del análisis filogenético para identificar positivamente la evolución darwiniana de las proteínas ha sido causado por las limitaciones técnicas propias del siglo XX. Estas limitaciones pueden ser superadas mediante el escalamiento termodinámico y el promedio modular ambos llevados a niveles técnicos del siglo XXI. Los resultados para la actina son especialmente llamativos y reflejan estructuras duales estables, globulares y polimerizadas.
Downloads
Download data is not yet available.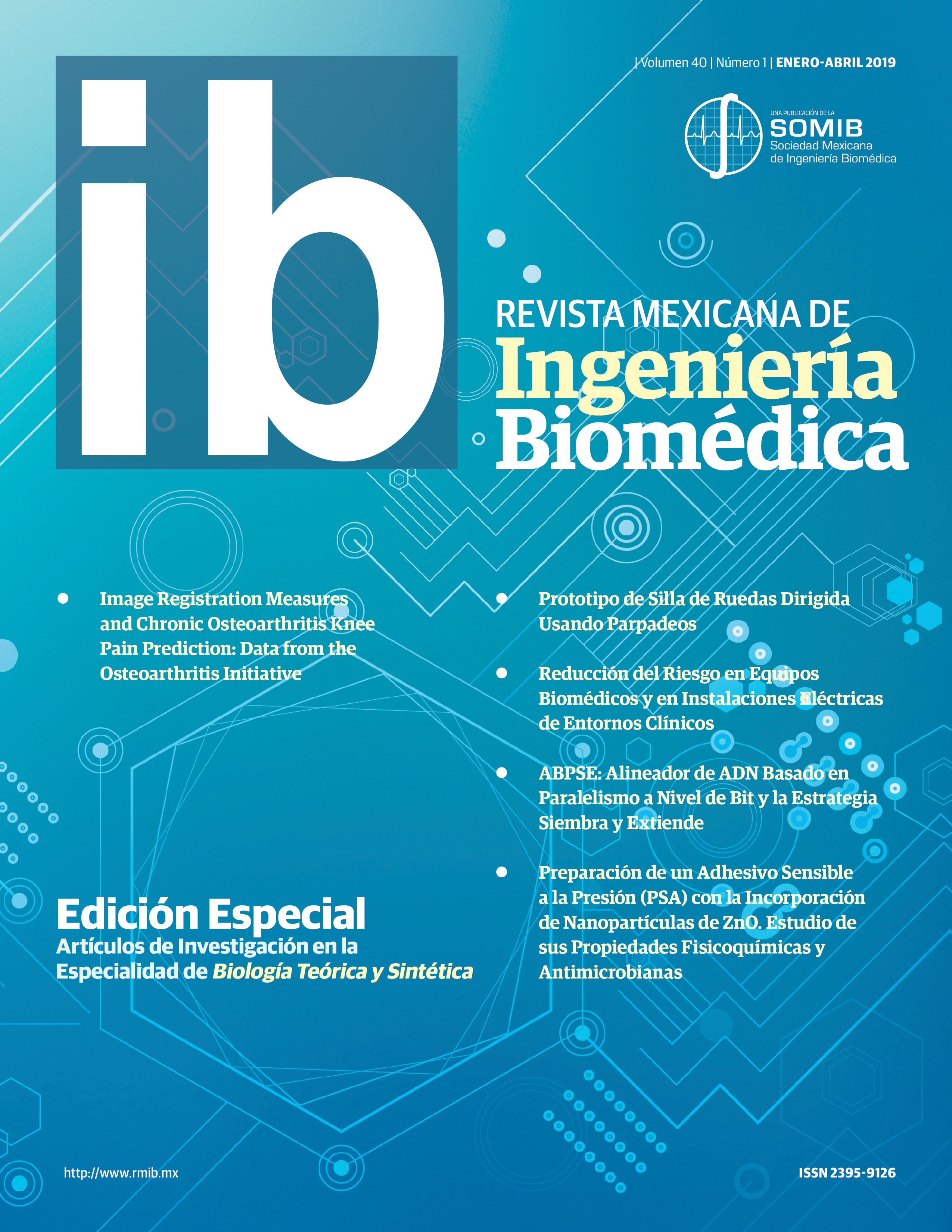 How to Cite
Moret, M. A., Zebende, G., Phillips, J. C., Toledo Marín, J. Q., & García Naumis, G. (2018). Más Allá de La Filogenética: Evolución Darwiniana de La Actina. Mexican Journal of Biomedical Engineering, 40(1), 1-11. Retrieved from http://www.rmib.mx/index.php/rmib/article/view/905
Upon acceptance of an article in the RMIB, corresponding authors will be asked to fulfill and sign the copyright and the journal publishing agreement, which will allow the RMIB authorization to publish this document in any media without limitations and without any cost. Authors may reuse parts of the paper in other documents and reproduce part or all of it for their personal use as long as a bibliographic reference is made to the RMIB and a copy of the reference is sent. However written permission of the Publisher is required for resale or distribution outside the corresponding author institution and for all other derivative works, including compilations and translations.